So Christmas is here once again. It feels like I only took last year's tree down a few weeks ago!
I've been so busy over the last few months that I've left everything to the last minute, meaning I don't get to spread the cost of my Christmas shopping over the year like organised people do!
If you can relate and you've left it a little late, don't worry! I've got 24 ways you can make extra money for Christmas.
From selling your stuff to landing actual part time or seasonal work, there's something here for everyone.
Dig in, and let us know in the comments if you have a tried and tested way to raise some extra cash in time for the big day.
1. Sell Your Stuff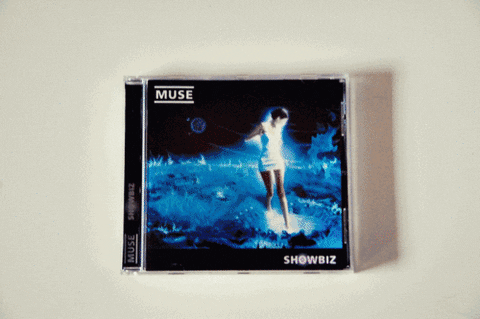 You may find you have some old mobile phones, CD's and DVD's you want to get rid of to make space for new ones!
Check out Ziffit – I've been to their factory and met their team and I totally recommend them as a great way to declutter your books, CD's and DVD's.
Selling clothes is a great way to make some extra money. If you have some particularly nice outfits they might sell well as individual pieces. eBay, Vinted, poshmark and pre-loved are all great places to sell your clothes. Remember to check for fees before you start.
2 Get Crafty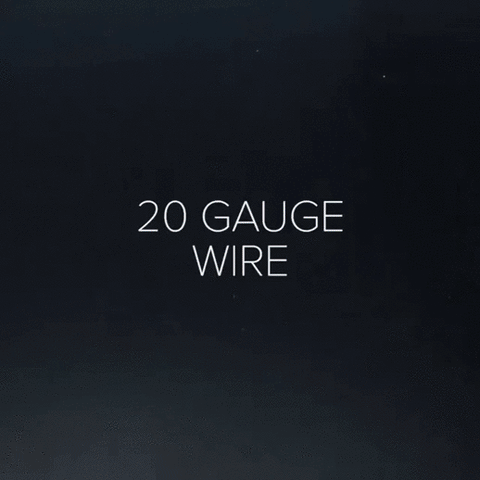 loads of people have crafty hobbies. 
Whatever your passion there's a way to make money from it. Why not try selling some of your creations?
EBay, Amazon and Etsy and Shopify are great ways to make money from your crafts especially if you want to do it on a long term basis. Setting up shop on one of these platforms is a great way to get some cash coming in. The fees tend to put many people off though, especially if you only have a few projects to sell.
If you just want to sell a few things before Christmas try Gumtree or Facebook selling, both have free options and both get lots of visitors. You can also ask family, friends and co-workers if they'd like to buy any of your home-made crafts as Christmas presents.
3 Get Paid to Shop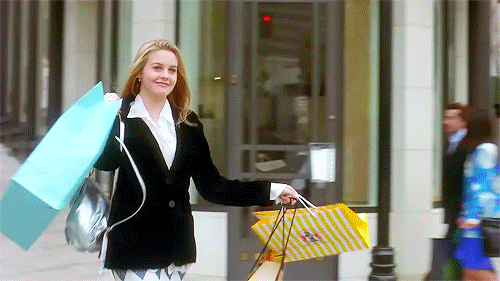 Make money shopping? – I bet that got your attention! Well there are a tonne of opportunities out there for shopaholics.
You may have heard the term Mystery Shopper before? If you sign up with a Mystery Shopping site you'll get shown the jobs in your area. Jobs typically involve going to a shop and answering some questions about the products being sold, the displays and the staff etc.
Some sites will ask you to take photographs or record video. Make sure you read what's involved before signing up with a site, then get stuck in spying while you shop!
It's not a life changing amount of money but certainly enough to boost your Christmas bank balance.
Here are three of the best mystery shopping websites:
It doesn't stop there, you can also sign up to be a Mystery Shopper on your phone! These apps work by reading your location and showing you mystery shopper jobs close to you.
Field Agent (IOS)
Streetspotr (Android & IOS)
BeMyEye (IOS)
Task360 (IOS)
Worth a special mention in this category is Roamler:
Roamler goes a little beyond mystery shopping, it also offers opportunities to be a driver and/or to install electronic devices – sounds scary but Roamler actually offers training for this.
One of the things that makes Roamler stand out is that the money is instant. Unlike other survey sites and Mystery shopping apps you don't have to wait a certain amount of time to cash in.
Having said that, earning the cash takes a little more effort. It works on an experience system, so the more jobs you do the more experience you have, and therefore, the more you earn.
4 Visit Websites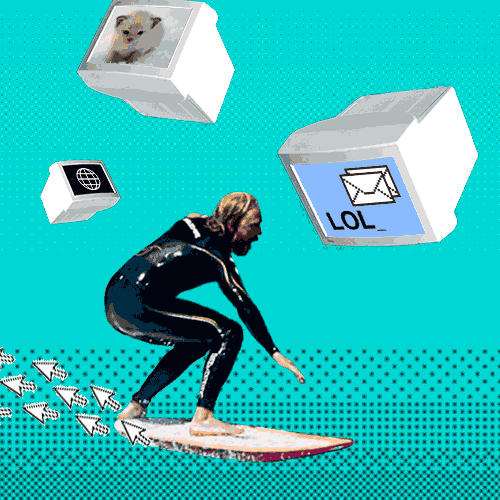 Did you know you could get paid £8 for 20 minutes of web surfing!?
User Testing.com is a way for companies to get insights on how people use their websites. You get payment into your paypal account 7 days after completing a job. Although payment is in dollars you can still join this site if you live in the UK, (you can find the UK option listed under the Europe section).
Once you've registered for free you can download their testing software. The idea is that you are given jobs based on your demographic, you visit the site and complete a specific set of actions while talking out loud about what you are doing and experiencing. It feels a bit odd but has rave reviews from a lot of happy customers.
Qmee is another great way to make a little cash by browsing. It's a simple tool to install and comes with the added benefit of money saving vouchers and deals specifically for Qmee users. You can also take part in their surveys for money rather than any kind of points or tokens.
5 Life Model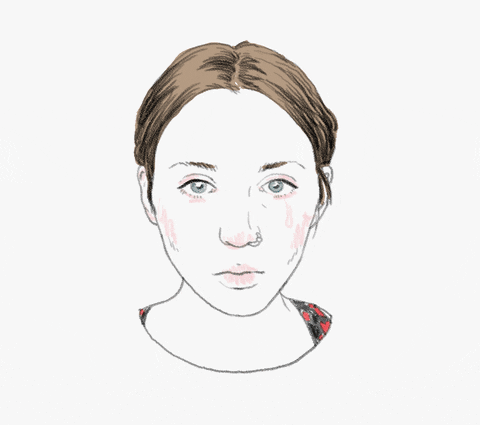 Hear me out. I know a shocking secret that loads of people don't know – you don't always have to be naked to life model!! I know right!
Anyway, if you don't mind sitting still for a long period of time and you are immune to boredom then this is a great thing to try your hand at.
Life models make around £15 per hour which isn't bad at all, but it does depend on your location.
The jobs may take a little bit of searching to find. Start out by contacting local colleges and universities (ones that teach art) and offer your services.
If this is something you want to do long term you could join the Art Models Register. It costs around £35 a year, but you can list yourself as a model and let the jobs come to you – or apply for new jobs that are posted on the site. A few jobs like this come up on Gumtree, so that's a good place to keep watching too.
6 Do Odd Jobs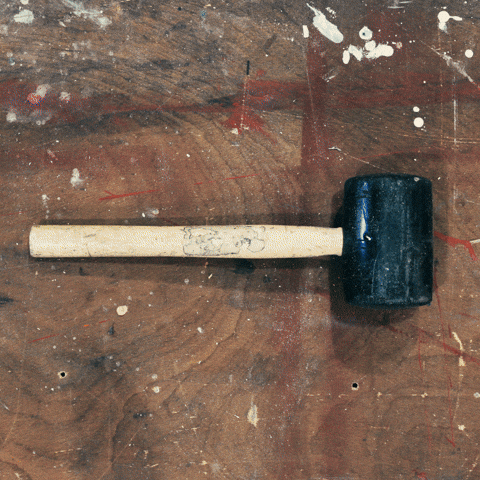 Speaking of Gumtree, did you know loads of odd jobs get listed there? Just search google for odd jobs gumtree and take a look.
While some full time jobs do slip through into the search results you'll see some seasonal and odd jobs listed too. See if anyone needs help in your area and you could earn some extra pennies for Christmas.
7 Rent Out Your Parking Space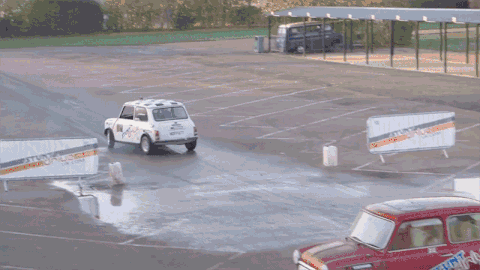 There are tonnes of reasons why someone might pay for your parking space – especially if you live close to a train station or close to a big town or city with good transport links.
If you aren't using your driveway you can rent out the space to someone who'd rather park outside your house than fight with other drivers at the train station.
There are a number of sites that will help you do this, they aren't all free though, so make sure you check what fees will be involved and do your research.
8 Earn Cashback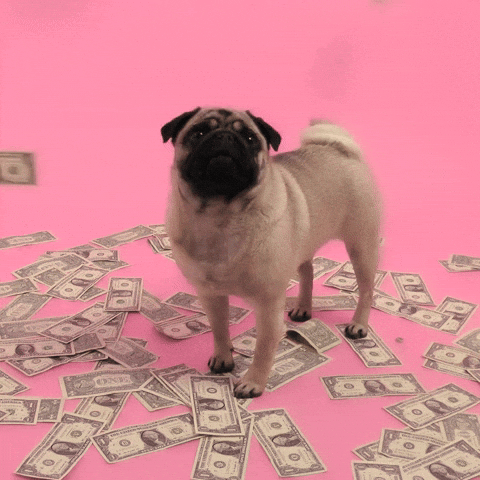 If you have a lot of shopping to do this festive season, consider signing up for a cashback site first. They are usually free to sign up to and will often give you special deals and promotions that involve you getting money back on the things you buy.
If you shop via the cashback site instead of just googling your favorite digital shopping haunt, you'll usually get a percentage of the money you spend as cash back or you might get small lump sums for things like insurance policies.
Quidco and Topcashback are generally hailed as the best of the cash back sites. Don't take my word for it though. Here Martin Lewis talks you through how these sites work and precautions you should take. Other than that go nuts!
Another easy way to earn cashback is to check your bank accounts and credit cards. Often these will come with a cash-back feature or offer. Sometimes you have to pay for these, sometimes you have to log in before visiting the retailer's site to get your cash. It's always worth checking to make sure you aren't missing out.
9 Be Santa, or an Elf or a Grotto Manager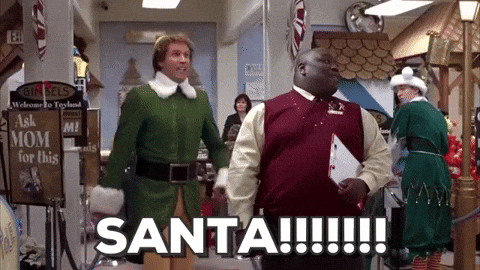 If you have a white beard then maybe you were born to be Santa? Or if you have a love of green tights you may be an elf! For everyone else there's grotto managers.
Loads of companies are looking for seasonal santas and grotto helpers. In most cases you'll need a DBS check which is necessary in this day and age.
If you fancy your hand at making Christmas magical for the little ones, sign up at  Great Grottos where you can register yourself as a Santa.
10 Wrap Presents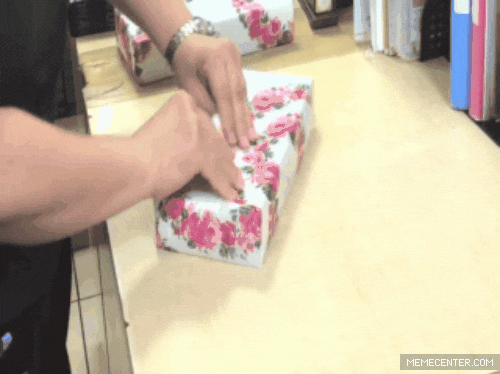 Most shops charge for gift wrapping services. If you are good at origami and if you are some kind of sellotape whisperer then this could be your dream job! Simply charge less than most shops and you'll find yourself in demand.
Of course, part of being in demand is putting yourself out there. Advertise your awesome present wrapping skills on supermarket boards, gumtree, Facebook and, of course, tell anyone who will listen.
11 Hold a Bake Sale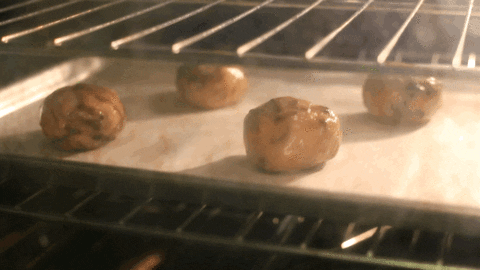 Our American cousins seem to have got this down to a fine art, but there's no reason you can't hold a little bake sale of your own..
If you like baking consider selling some of your handmade goods. Friends, colleagues and family might be keen to have some homemade goodies around for Christmas. This article has some great tips on arranging bake sales.
12 Help With Decorations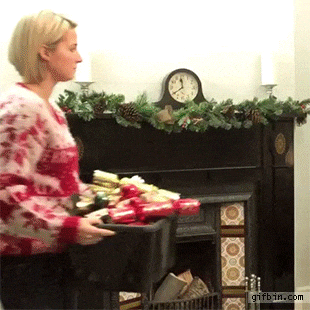 Anyone who's ever put up Christmas decorations before will know how exhausting it is. Let's not even talk about trying to find the one broken bulb on a string of fairy lights!
There are lots of people who love decorations but don't have the stamina to be able to put them up. If you have some magical tree putting up skills why not sell them!
You can advertise on supermarket job boards, classifieds like Gumtree and Facebook are all great places to put the word out.
13 Babysit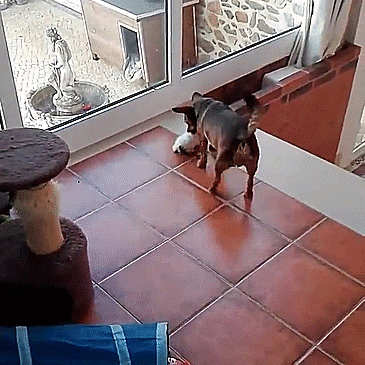 A time honoured way of earning extra cash. You don't need to be a teenager to be a babysitter. There are a number of sites you can sign up to if you are looking for babysitting jobs.
For many of them you'll need to have previous childcare experience, a way to get to and from the jobs and sometimes a DBS check.
Here are a few of the top babysitting sites:
14 House or Pet Sit
Coming up to the holidays people like to go away and know their home and their companions are safe. Enter the house / pet sitter.
As the name suggests, these jobs will require you to look after someone's house or possibly their house and their pet while they are away. It usually involves staying in the house so many people see this as a way to travel and get paid for it.
The sites below will help you find house and pet sitting gigs in the UK.
If you are more keen on the pet sitting than the house sitting, this site is purely for animal lovers:
15 Clean Homes or Offices
Cleaning may not be the most glamorous of jobs, but it's certainly one not many people enjoy doing.
If you're a cleaning whizz you can earn some extra money for your services.
You can look for part time jobs on job boards. Indeed and Gumtree have loads of domestic cleaning jobs. If you are looking to supplement your income. There are also two websites that can help you find local cleaning jobs
Helping and Molly Maid. Make sure you read all of the terms and conditions before you sign up.
16 Smart Savings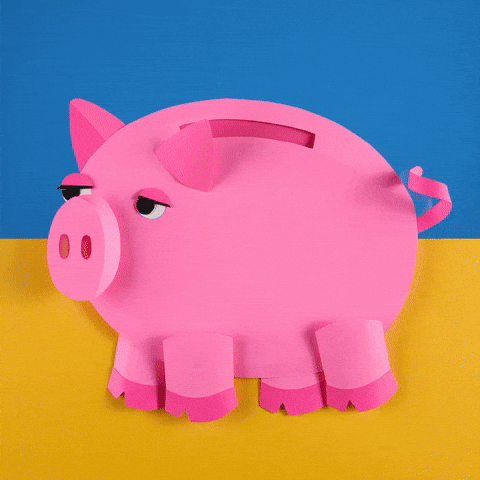 You might not make much from smart savings in time for this Christmas but by next year you could have a tidy lump sum if you consider smart savings.
I'm not a financial adviser, so make sure you do your homework, the concept behind these is very simple though.
The idea is that every time you make a purchase on your debit card, the amount you pay is rounded up to the nearest £1 and then put in a savings account.
Moneybox is an app that anyone can use to do this – your money is deposited into a stocks and shares ISA – check out the website for full instructions.
A slightly more understandable version of this is Lloyds Banking Group's Save the Change bolt on. You have to bank with Lloyds to use this, but you can't fault the seamlessness of it once it's set up. Each time you use your debit card the amount is rounded up and put into a savings account of your choice.
17 Take Surveys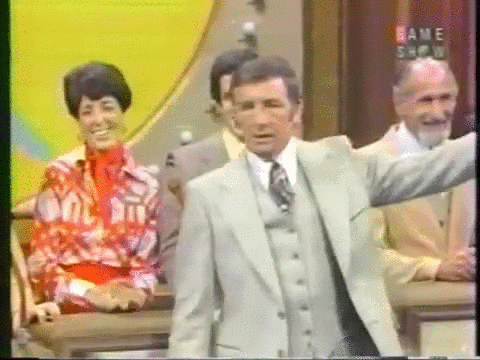 I've tried a few survey sites in my time.
There's usually some kind of catch, like you don't get your money for 30 days or you only get paid in vouchers or you can only withdraw money when you have so much in your balance.
Almost everyone knows that if you sign up to a survey site with hopes of getting rich you will be severely disappointed.
However, I've done a bit of research for you and there are two sites that seem to come out on top every time:
With Swagbucks you can earn cashback by shopping online and you can earn Swagbuck points that can be exchanged for vouchers or a PayPal payment. Earn points by answering surveys, watching videos, searching the web and playing games.
They also have deals for members that can earn you extra points. Check out this Swagbucks review for a good all round understanding of how it works.
If you want to get a bit more serious with your surveys Prolific Academic may be the site for you.
Here you can take part in surveys and scientific studies or you can help startups test their apps and games.
While the website is quite basic in terms of what it will tell you before you sign up, a quick look at Prolific's Trust Pilot profile gives you a feel for what's expected from you to make money from this site.
There are many many survey sites out there, sadly they aren't all legitimate. Remember to do your research before you sign up and if in doubt do a search on the survey police website. As their name suggests, they collect reviews and information on survey sites, a great way to avoid wasting your time.
18 Sell Stock Photos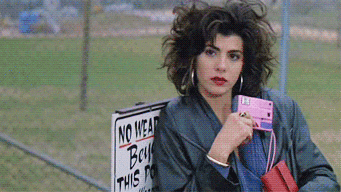 Lots of people use stock photos these days, if you've got an eye for photography and a smart phone you could be making money for your snaps. Here's a site that allows you to do just that.
Fotolia – it's free to sign up and you get a 33% – 35% commission every time someone buys your content. There's a free app too that will allow you to upload photos directly from your phone.
The best thing about Fotolia is that your photos will also be displayed on Adobe Stock too so there's twice as much chance for you to earn some cash.
Check out this amazing guide to selling stock photos from Money Magpie.
19 Seasonal Work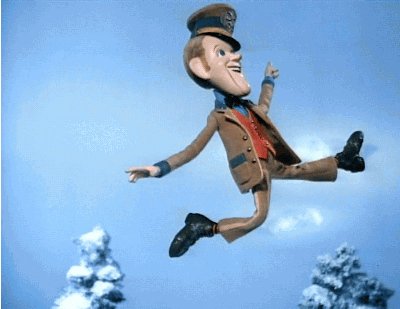 Tis the season to be shopping and sending Christmas cards. That means companies are on the look-out for a few extra pairs of hands to help them through the busy period.
You can find out about seasonal work directly from a retailer, clicking the links below will take you to all the Christmas jobs currently listed for each company.
You can also search job boards like Reed, Indeed and Monster.
20 Sell Your Story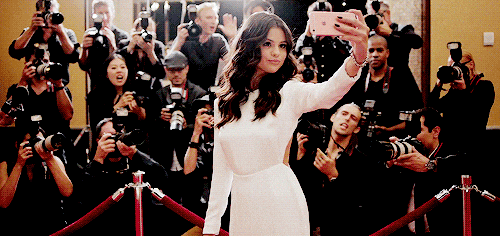 If you've got a real life story that others would be interested to hear you could sell it to the press.
There are some websites out there that will claim to buy your story and sell it on to the media on your behalf.
Be wary of these though and make sure you do your reading before you sign up. Generally you don't want to be paying for a service like this.
The best way to sell your story is to sell it directly to a publisher. Here are just a few publishers that will happily pay for your story.
Check your favorite websites and magazines to see if they are buying any stories.
21 Spend Your Loyalty Vouchers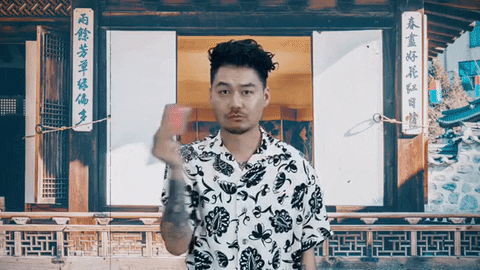 We've all done it, signed up for loyalty cards, used them for a few weeks then forgotten all about them. Dig out your old loyalty cards and see how many points you've got.
Boots and Tesco points and vouchers tend to be the most forgotten about. What a way to get some extra prezzies and food for Christmas.
It may be a bit late in the year now, but if you use a loyalty scheme like Tesco's consider saving your points up all year to use at Christmas. I did that this year and I have nearly £40 worth of vouchers that I can use to get money off my Christmas shop – bargain!
22 Watch TV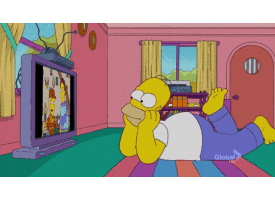 No, seriously, get paid to watch TV! Sounds awesome right?
Meet The Viewers. This site will pay you some pretty decent money to watch TV and take part in focus groups to discuss what you've seen.
According to the website you can earn about £40 for a 90 minute focus group with free refreshments.
If focus groups aren't your thing you can take part in the online surveys and focus groups which offer about £5 for 30 minutes of your time.
As if that wasn't good enough, the website says you may also get sneak peeks into up-and-coming TV shows.
23 Translate
If you are fluent in another language or in sign language, consider offering your services as a translator. Some languages are more in demand than others, but usually these types of jobs offer good amounts of money.
E4S and Top Language Jobs are two great websites that feature translation jobs.
24 Sell Your Old Stuff
Feeling overwhelmed by the many ways to make money before Christmas? That's why we're here – to make selling fast, free and easy.
Vintage Cash Cow promise (and deliver) instant cash payments. It's free to send off a parcel (or have it collected) and there are free returns too.
All it will cost you to make money from Vintage Cash Cow is a quick declutter.
Take a look at the thousands of items we buy here.
Just pop whatever you want to sell into a box, attach your free post labels, or call to arrange a collection. Then sit back and relax. You'll get text message updates letting you know where your parcel is and we make an instant cash payment the day we receive your parcel. If you decide not to sell you'll get your things sent back straight away (for free).
If that wasn't enough, you can have peace of mind knowing your parcel is insured for up to £300.
Want to know how much you can expect to make from your clutter? Check out our article on how much you could make from Vintage Cash Cow.
Don't Forget About Your Taxes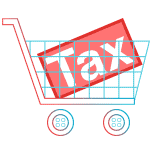 Whatever you decide to turn your hand to, make sure you do research on any tax implications. Some short term jobs will pay you through the PAYE system, like a full time job would do, which means HMRC will already be informed of any extra money you're making and will tax you accordingly.
If you take on any seasonal, part time or freelance jobs, it might be your responsibility to inform HMRC of changes to your income.
It's always worth putting in a little time up-front to save any nasty surprises later on. Luckily you can find everything you need to know about Tax on the HMRC website.
---
Did you enjoy our guide on how to make money for Christmas? If you have any other great ways to make money for Christmas let us know in the comments.
Don't forget to sign up to Vintage Cash Cow for your free decluttering pack!
Summary
Article Name
24 Ways to make extra money for Christmas
Description
Need extra money for Christmas? We've got you covered. From selling stuff to watching TV, there are money making ideas here for everyone.
Author
Publisher Name
Publisher Logo